About Us
Welcome to the Department of Nuclear Medicine. Founded in 1972, the objectives of the Department are to support all aspects of Nuclear Medicine including Education, Research, and Clinical Service.
The UB Department of Nuclear Medicine has long been committed to providing the best in Nuclear Medicine Services to the community while maintaining high-quality training programs and providing educational, research and practice opportunities to physicians, pharmacists, physicists, medical students, residents, fellows, and technologists interested in the Nuclear Medicine Sciences.
Our Mission
Department of Nuclear Medicine, Jacobs School of Medicine and Biomedical Sciences, State University of New York at Buffalo, is a diverse group of faculty and staff engaged in three distinct, but overlapping activities of clinical service, education and research in the diagnostic and therapeutic use of radiopharmaceuticals and related instrumentation, with a predominant emphasis on molecular imaging.
Our Vision
Clinical service excellence will be shown by our regional market share and extra-regional referral patterns. Education excellence will be reflected in an American Board of Nuclear Medicine pass rate approaching 100%, continued graduation of high-caliber Nuclear Medicine Technologists and by an array of post-graduate fellowships including Neuromolecular Imaging, PET/CT and Physics. Research excellence will be demonstrated by profuse publications, presentations at prestigious national and international meetings and substantive, continuous external funding.
Core Competencies
Although our capabilities range across the breadth of Nuclear Medicine and Molecular Imaging activities, we are distinguished from others in clinical service by our endocrine imaging, imaging of the central nervous system and PET/CT of oncology. In education we are distinguished by the breadth of our Nuclear Medicine Residency program, our Nuclear Medicine Technology program and our continuing education program. In research we excel in neuroscience, development of new PET radiopharmaceuticals, cyclotron instrumentation and targetry and development of new hybrid imaging devices.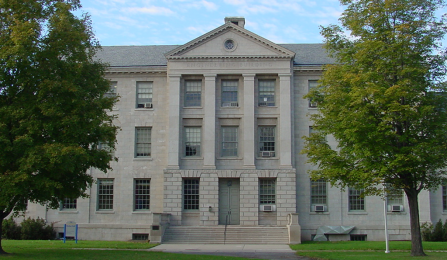 105 Parker Hall
3435 Main St.
Buffalo, NY 14214
Phone: 716-838-5889
Fax: 716-838-4918

There are more than 17 individual practice plans within UBMD, offering a full range of primary and specialty care for children, adults and seniors.